Message
   Welcome to Hattori and Partners and thank you for visiting our website.
   In 2017, our office reaches 30 years since it was established in 1987. Since the time of our founding, as a team that has specialized in intellectual property, we have worked to do research about such things as the latest laws, cases, and operational standards.
   In recent years, business management that utilizes intellectual property has drawn attention.
   For example, if you promptly obtain a patent for an invention that anticipates future environmental changes, you can use the patent to get funds for the next stage of research and development.
   In addition, by registering trademarks for product and corporate brands, you can enhance the value of he product or company, and increase the competitiveness of your business.
   Moreover, by acquiring the global intellectual property rights, if you strategically utilize that, you should be able to strengthen your presence in the global market.
   Not only does our office do the application procedure to obtain patents, but we also provide intellectual property right services to meet the needs of our customers, such as consultations, investigations, and drawing up plans for intellectual property strategy. In the future as well, all our staff members will continue to work to achieve our mission of supporting the intellectual property activities of customers in Japan and overseas.
February 2017
Masaki HATTORI
President of HATTORI & PARTNERS
Managed principle
We offer our clients IP services with speed, accuracy and high quality while supporting them in obtaining intellectual property rights.
Speed

 We aim to complete work faster than our clients expect.

Accuracy

 We are dedicated to understanding our clients' needs and serving them accurately and at the right time.

Quality

 We do everything possible to meet our clients' requirements while providing more than is expected.
   Technical knowledge grained by individual staff members is freely shared among all the staff according to the idea of 'Growth, Improvement and Learning.' This is a prime source of valuable wisdom. This way we may provide services with added value to our clients, which allow us to achieve management based on the principle of 'three-way benefit'.
Idea of 'Growth, Improvement and Learning'
Grow, improve and learn together!
| | |
| --- | --- |
|    We experience both success and failure as a natural part of the process of growing and improvement. We believe one must always strive to learn from the success of others and from your own mistakes. |    Our improvements benefit our clients and the greater society. |
|    When our clients are 100% satisfied, our recognition grows. |    Our staff knows their hard work will come back to reward them. |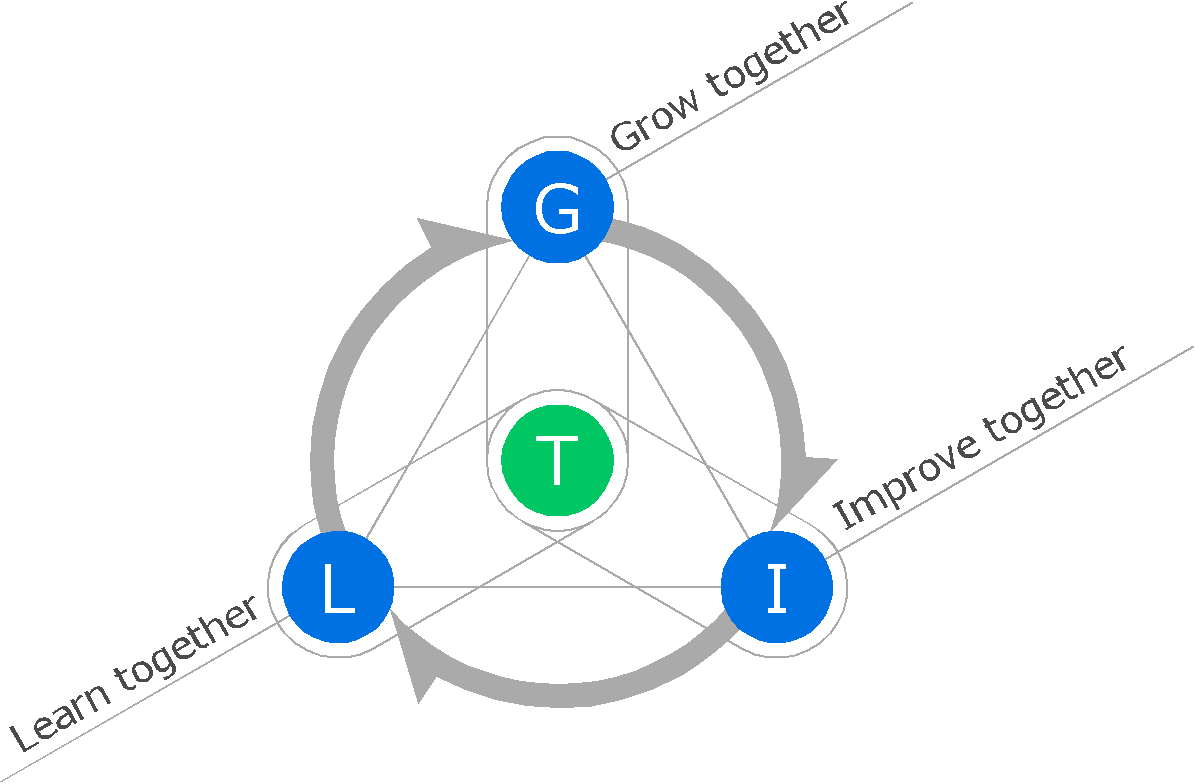 Management based on
the principle of 'three-way benefit'
Who are the 'three'?
'Clients', 'Our firm' and 'Staff'
Clients

   We support our clients' continuous development in the IP field. We help our clients obtain intellectual property rights while reducing infringement risks. We do this with speed, accuracy and high quality.

Our firm

   Our firm makes contributions to the society through our expert support of 'creating intellectual property', 'acquiring intellectual property rights' and exercising intellectual property rights' in Japan and beyond.

Staff

   Our staff gains technical knowledge according to our policy of 'Growth, Improvement and Learning', which will then enable them to offer services with added value to our clients. As a result, staff members feel the joy of making an important contribution to society as they mature as people.