Greetings
   Welcome to Hattori and Partners and thank you for visiting our website.
   Since the establishment of our firm in 1987, we have specialized in providing intellectual property services to meet the needs of our clients in accordance with the latest laws, precedents and operational standards.
   At present, intellectual property have been highly evaluated as a resource in business, and acquisition and utilization of such rights are becoming more and more important.
   Inventions brought by innovations are essential business tools for the company's business growth.
   Acquiring invention rights allows you to protect your own business, prevent others from imitating, and maintain your business advantage in the market. You may also gain such advantage by choosing market monopoly, licensing, and patent opening.
   Also, by registering a product brand or corporate brand as a trademark, you can enhance the value, allowing the competitiveness of your business. From the perspective of design management, the creation of designs related to the aesthetic appearance of forms, such as industrial products and machines, interior and exterior of buildings, and images displayed on information and communication devices, is registered as a design right to improve business value and prevent imitation.
   In addition, selectively acquiring intellectual property rights in Japan and foreign countries and using them strategically according to the market situation and the competition will be an opportunity to expand your business in the global market.
   We provide various intellectual property services that meet the needs of our clients, such as applications for rights acquisition, consultation, research, and planning of intellectual property strategies in the medium to long term.
   We will continue to make every effort to support our clients' intellectual property activities.
August 2022
Masaki Hattori
Koichi Okada
Hiroyuki Inoue
HATTORI & PARTNERS
Patent Attorney Corporation
Managed principle
We offer our clients IP services with speed, accuracy and high quality while supporting them in obtaining intellectual property rights.
Speed

 We aim to complete work faster than our clients expect.

Accuracy

 We are dedicated to understanding our clients' needs and serving them accurately and at the right time.

Quality

 We do everything possible to meet our clients' requirements while providing more than is expected.
   Technical knowledge grained by individual staff members is freely shared among all the staff according to the idea of 'Growth, Improvement and Learning.' This is a prime source of valuable wisdom. This way we may provide services with added value to our clients, which allow us to achieve management based on the principle of 'three-way benefit'.
Idea of 'Growth, Improvement and Learning'
Grow, improve and learn together!
| | |
| --- | --- |
|    We experience both success and failure as a natural part of the process of growing and improvement. We believe one must always strive to learn from the success of others and from your own mistakes. |    Our improvements benefit our clients and the greater society. |
|    When our clients are 100% satisfied, our recognition grows. |    Our staff knows their hard work will come back to reward them. |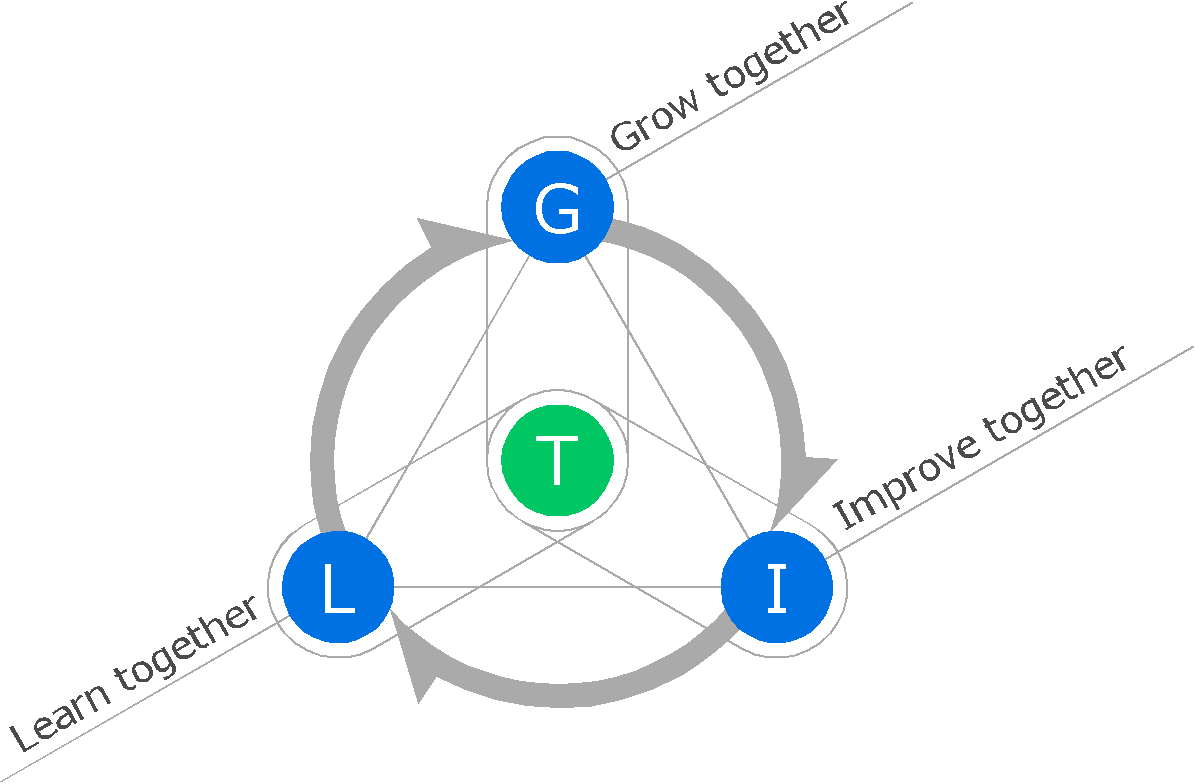 Management based on
the principle of 'three-way benefit'
Who are the 'three'?
'Clients', 'Our firm' and 'Staff'
Clients

   We support our clients' continuous development in the IP field. We help our clients obtain intellectual property rights while reducing infringement risks. We do this with speed, accuracy and high quality.

Our firm

   Our firm makes contributions to the society through our expert support of 'creating intellectual property', 'acquiring intellectual property rights' and exercising intellectual property rights' in Japan and beyond.

Staff

   Our staff gains technical knowledge according to our policy of 'Growth, Improvement and Learning', which will then enable them to offer services with added value to our clients. As a result, staff members feel the joy of making an important contribution to society as they mature as people.